Mugler has landed back on our shores! Founded by Thierry Mugler in 1973, Mugler has always been known for celebrating the female form with theatrical and futuristic designs. The last 12 months have seen Mugler have their biggest moments in pop culture since creating Demi Moore's iconic black dress in the 1993 film 'Indecent Proposal'. Parlour X welcomes Mugler back to Australia as their exclusive stockist.
In late 2017, Casey Cadwallader took over the position of Creative Director at Mugler. Since then, the French house has strived to embody the spirit that Mugler carried throughout the 90's. Groundbreaking for those who did not see it the first time around, and an updated take on the bold and unique styles for those who already know and love the brand, Mugler is back!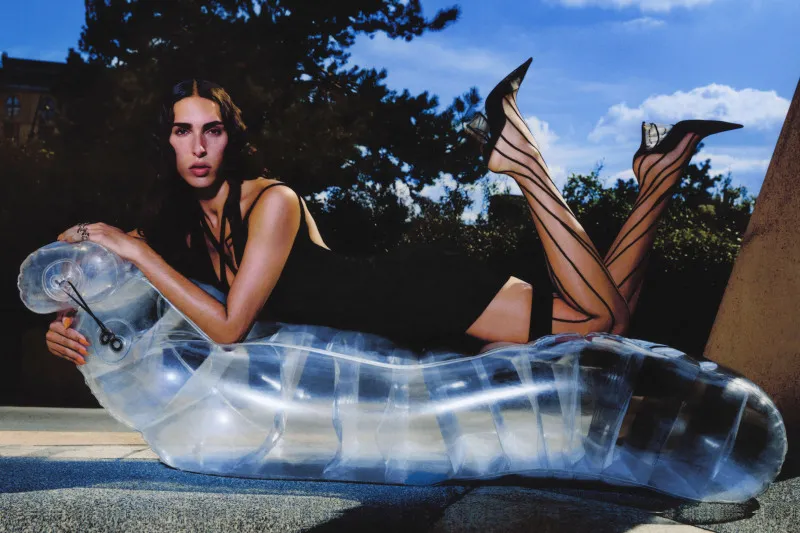 Shop all Mugler.
Under Casey, Mugler has seen modern tonality and it's classic retro elements return to the forefront. He has brought back the houses' hallmark wide shoulder and small waist looks, but this time around allowing them to be worn comfortably. Mugler have managed to fashion their iconic, ever sexy and over exaggerated looks to a 21st Century audience who cannot get enough!
Shop all Mugler.
From the 1990s into the 2010s: Mugler recreated this iconic 1992 look for Cardi B at the 2019 Grammy's. 
Shop all Mugler.
Casey Cadwaller has ushered in an exciting new era with the Mugler Spring/Summer 2021 campaign. The collection is a combination of avant garde looks and classic tailoring invoking feelings of female empowerment and freedom.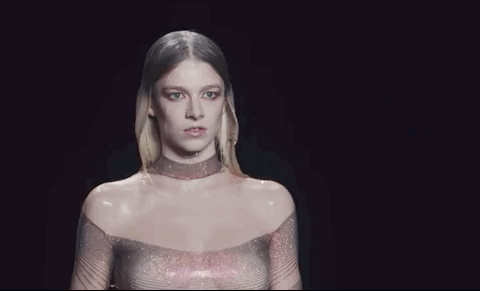 Missing out on a runway season in 2020 gave designers the opportunity to let their imaginations soar with unique ways to show off their collections via digital presentations. Filmed in reverse, we see a troupe of models strutting and performing acrobatics down the empty runway.
Shop all Mugler.
Eye catching prints, plunging necklines, alluring cutouts, combined with structured silhouettes and tailoring are seen throughout this electric collection.
The over exaggerated shoulders, skin baring cutouts and structured tailoring, make this blazer an irrefutable Mugler. Available in both black and beige, this classic piece with an edgy twist will live in your wardrobe for seasons to come.
Pictured: Mugler Segmented Tailored Blazer from Parlour X.  
The sultry, kaleidoscopic wave print has been Cadwaller's take on the classic Mugler figure hugging shape. The striking visuals of the print, along with the form fitting stretch fabric make these pieces a work of art, an outfit not to be missed.
The Mugler Wave Print Asymmetric Bodysuit and Wave Print Asymmetric Skirt from Parlour X.
Extreme tailoring, clean lines and the black and white colouring remove all distractions from this shirt while still making an allowance for that wow factor. Mugler proves that getting back to basics really works. The perfect power shirt that will be worn again and again.
 Pictured: Mugler Contrast Suiting Shirt from Parlour X. 
True to Mugler's signature style, we see plunging necklines and skin baring cutouts designed to celebrate and empower the woman wearing it. This dress flawlessly fuses sexy and elegant into one, and is the perfect style to step out in on a Saturday evening.
Pictured: Mugler Cutout Jersey Dress from Parlour X.